+1-813-472-7772

e-mail

Rent LightPod® Lasers
Made by Aerolase, a New York based medical device company specializing in advanced compact laser technologies for aesthetic medicine applications since 1996.
1064 nm Nd:YAG lasers for:
- Laser Hair Removal and PFB treatment
- Photorejuvenation with Skin Tightening
- Removal of Lentigos (sun & age spots)
- Removal of Telangiectasias (spider veins)
- Rosacea and adult acne
- Angiomas and cherry hemangioma
- Scar revision (vascularity)
- Psoriasis and eczema
- Tattoo removal (dark colors)
- Nail fungus (fungal infection)
2940 nm Erbium (Er:YAG) for:
- Laser skin resurfacing
- Facial skin rejuvenation
- Gentle laser peels

Renting Laser
Thinking about adding laser services to your practice? Is your laser down for service or repair?
We rent cosmetic lasers for hair removal, pigmentation, spider veins, tattoo, nail fungus removal and skin resurfacing to medical and aesthetic practices, medspa, dermatology clinics and laser centers in Florida.
Rent-a-laser per procedure, per day, and per week rentals are available anywhere in Tampa Bay, FL. Per week rentals are available in Orlando, Miami and many other locations in Florida.
The rental laser is delivered to your practice and picked up when you are done. Laser training, clinical and marketing support are included in the fee.
Have a laser delivered when you have patients!
RENTING LASER - No risk of investment, no maintenance, no service and no consumables.

Cost of Laser Rental
LightPod lasers are the only full power lasers (not IPLs) on the market that are truly portable and user friendly. The cost and the quality of our service cannot be matched by any laser rental company. We will beat any quote you can get from our competition for a comparable device. They offer old and cumbersome equipment. We deliver the best return on the investment.
Rental fees will vary depending on the type of procedure, number of treatments, frequency of use of the service. Regular users get discounts. It's cheaper to rent from us than lease any comparable laser.
Ideal for new or expanding practices, medical spas or esthetic laser center run by family doctors, OB/GYN, DO, podiatrists, weight loss and other specialties.
CALL NOW: (813) 472-7772
LightPod Laser - Versatile Partner. Safe and Effective for All Skin Types.

Neo is a 1064 nm Nd:YAG laser for many skin, hair and nail treatments | Era is a 2940 Er:YAG laser for skin resurfacing
LightPod lasers are indicated for use by trained and licensed healthcare practitioners in many skin rejuvenation procedures, unwanted hair removal, facial, soft tissue and nail treatments on all skin types and colors. A wide variety of complicated skin conditions such as pigmentation disorders including post-inflammatory hyperpigmentation and melasma, keloid and hypertrophic scars, as well as pseudo folliculitis barbae (PFB), occur more frequently in people-of-color than Caucasian skin types. LightPod Neo is a safe, the least painful and highly effective laser for Fitzpatrick IV-VI.
More info: VIDEO | TESTIMONIALS
About Compact Laser Technology

MicroPulse-1064™ technology enables pain-free treatment for all skin types and colors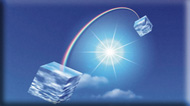 Aerolase represents a new era in compact, cost-effective performance for all clinicians and aesthetic specialists. Lasers have come a long way, and many headaches associated with owning laser equipment have been "designed out" by Aerolase. The service required for all conventional water cooled machines costs 10-15% of the purchase price per year. With a LightPod YAG, there is no water circulation, no extra size or weight, no maintenance, and no service cost. FAQs about our lasers.
With the help from RentingLaser.com you can add new, profitable medical and aesthetic procedures to your practice. Renting medical devices is the second best option after buying used certified laser from SellingLaser.com to get the best return on investment.
Rental Lasers (YAG and Erbium) for Physicians and MedSpa

Portable full power lasers for medical and aesthetic practices
- Fast delivery of the state-of-the-art laser in perfect working condition
- Full training provided for the physician and staff
- User friendly operational controls and simple settings for various treatments
- No maintenance headaches
- Excellent telephone support on all technical and clinical issues
- Discounted pricing - we will beat any competitor on the rent of a similar medical laser

Testimonials

What our clients say about our laser rental service
"Renting a cosmetic laser for hair removal from RentingLaser.com is simple and efficient. When our own laser broke down and had to be sent out for repairs we needed a rental laser ASAP. A LightPod Neo (1064 nm Nd:YAG) was delivered to us the next morning, and on very competitive terms. The machine was in perfect working condition throughout the two weeks that we used it. Our customers loved it due to significantly lower pain and we didn't have any disruption to our schedule and business. We have been using RentingLaser.com for all our laser rental needs." - Raye Toscano, Owner of Red Bamboo Medi Spa Clearwater, FL
"Working with RentingLaser.com is like having your own machine. We do not have to ever worry about having a machine ready to go and always in excellent condition whenever we need it. Just great service at an excellent price." - Iris Kogan, Owner of Perfect You Medi Spa Tampa, FL
Quick Links

Info on lasers, treatments and partners
Buying Laser | More about LightPod lasers
Your laser contact in Tampa Bay
Sales of LightPod skin lasers to aesthetic professionals in Hillsborough, Pinellas, Pasco, Polk, Sarasota, Orlando, Miami, Dade, Broward and throughout Florida.
LaserOffers | Comprehensive laser blog
Revolution in cosmetic surgery and aesthetic medicine
Tons of articles about laser and light-based devices currently used in dermatology, plastic surgery, podiatry, med spa and laser clinics.
Nail'n'Toe | Laser treatment of fungal nails
Laser treatments for nail fungus (toes and fingers)
Nail'n'Toe is a network of providers of the most comprehensive and effective therapy for nail fungal infections (onychomycosis). Fungus laser clinics in Tampa Bay, Central and South Florida.